General Federation of Woman's Club – Kentucky (GFWC-KY)
The Kentucky Clubwoman is the name of the official magazine publication of GFWC Kentucky. The magazine is published quarterly, and additionally distributed via
email to all federated clubwomen. All state federated Women's Clubs are encouraged to contribute articles, and photographs of completed projects and events, to be include in the publication.
View Current and Past GFWC-KY Magazines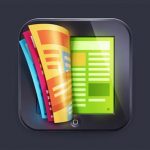 The GFWC-KY Newsletter is an on-line publication produced every eight to ten weeks, with information from GFWC-KY Executive Committee, State Chairmen, State District Governors, Club Presidents, and more. All Kentucky Federated Clubs are encouraged to contribute to the newsletter upcoming events or announcements.
View Current and Past GFWC-KY Newsletters
Learn more about General Federation of Women's Clubs
GFWC Kentucky Click Here
GFWC International Click Here