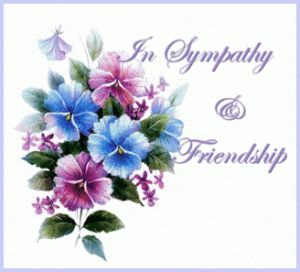 Click on link below to view Rose's Obituary from 11-17-2021 Newspaper.
Rose Filburn Obituary – Courier-Journal
Or go to:
https://www.courier-journal.com/obituaries/lcj237275
Woman's Club of St. Matthews
It is with heart felt sadness that we share with you that our dear club member, Rose Marie Fliburn passed on Wednesday, November 10, at 4:45 p.m. with her daughter Debby LeCher at her side.
Rose took a fall on Sunday evening, October 31, hitting her head on the table in her small kitchen. Rose, apparently confused with her head injury, did not think to use the emergency devise around her neck to summon help. She was discovered on Monday morning when her daily caregiver arrived.
Rose was taken to Baptist Health where she was diagnosed with a brain bleed. After several days, Rose was moved to the Baptist Health Palliative Care unit, where she received excellent care until she passed peacefully in her sleep. Rose had been a widow for the last 19 years, and would have celebrated her 97th Birthday on December 7.
Rose had been a member with the Woman's Club of St. Matthews since 2014, and participated in meetings, programs, and workshops, as she was able. She was very conscientious in collecting items for our club, such as plastic tops, aluminum tabs, and cardboard tubes, even enlisting her condo association neighbors to contribute.
Prior to joining WCSM, Rose was a member, and past president of the now dissolved GFWC Pleasure Ridge Woman's Club. In addition, she was active with GFWC-KY and close friends with Mary Mullins, who was once Kentucky's GFWC President.
Highlands Funeral Home, 3331 Taylorsville Road, is handling arrangements.
Visitation at Highlands Funeral Home will be Friday, November 19, from 3 p.m. to 8 p.m.
Funeral Services will be at Our Lady of Lourdes, 508 Breckenridge Lane, on Saturday, November 20, at 11 a.m. Burial to follow at St. Michael Cemetery, 1153 St. Charles Street, where friends are welcome to attend.
Rose has a sweet granddaughter with special needs, and therefore, the family has asked that expressions of sympathy be made in a donation to Cedar Lake Lodge, 9505 Williamsburg Plaza Suite 200, Louisville, Ky. 40222, or via the Cedar Lake website at: cedarlake.org.
If you would like to send the family a sympathy card, mail to;
Filburn Family
651 Breckenridge Lane #204
Louisville, KY. 40207
Please keep the entire Filburn family in your thoughts and prayers during this difficult time.